Welcome to the exclusive Waternish Wine Experience. The Wine Guy on Skye has selected excellent wines from the best regions crafted by personally chosen individual winemakers he has sought out. Let The Wine Guy on Skye deliver your wines while you drink in the views of the Misty Isle.
WELCOME TO THE WINE GUY ON SKYE
Welcome to the Exclusive Waternish Wine Community where the Wine Guy on Skye has selected unique wines from vineyards and producers across the world for you to savour.  Striving to showcase the best wines, each has a story which we want to share with you; how it has been grown and developed, from organic to biodiversity, from traditional horse and plough to the most modern fermentation techniques. We have met or visited each of the producers to ensure the provenance and quality of the wine we supply.  Each wine has been handpicked to make your stay on Waternish an extraordinary experience!  As you savour your seafood or sunsets, Wine Guy on Skye will ensure that the perfect bottle of wine is delivered to you, allowing you to enjoy without worry all that Skye has to offer.  
If you are here for a special occasion or just visiting, Wine Guy on Skye can provide that extraordinary wine to compliment and celebrate the special memories you make.
Using our secure online facility to purchase your wine choices, Wine Guy on Skye will deliver to your door if you are staying on the Waternish Peninsula (between postcodes IV55 8GA and IV55 8GR).  We also offer our wines beyond the Peninsular – just contact us!
The Wine Guy on Skye quickly found that getting access to quality wine on the Waternish Peninsula of Skye was a challenge. For everyday experiences, supermarket wines are fine, but your visit to Skye is not an everyday experience. Sometimes you need someone to find those special wines with their special story and deliver them to your door to enhance your extraordinary visit to the Misty Isle. This is how the seed was sown for Wine Guy on Skye. 


Experience
Each grape and each blend compliments every aspect of Skye. Drink in the wines as you drink in the views

Making
Each wine chosen by Wine Guy on Skye has its own story, its own maker, and its own connection. Let the Wine Guy on Skye take you on the same journey those winemakers have been on.

Exclusivity
These wines cannot be found anywhere else on the Misty Isle, and are hard to find in the UK! This exclusive wine experience means you will be one of the few people in the UK enjoying these bespoke selections.

About Us
Over 42 countries visited and years of wine study have allowed the Wine Guy on Skye to bring bespoke wines to the Misty Isle to suit the needs of visitors and locals alike. Be part of the Waternish Wine Community however long your stay.
Wine Guy on Skye has curated a selection of sparkling, white and red wines that represent some of the best of the varietals and regions. Some classics and a few new ones to try!
The Wine Guy on Skye provides regular updates on wines, food pairings with local produce, grape discussions, and general musings about how grape juice can be so amazing when mixed with yeast, skill, a barrel and time.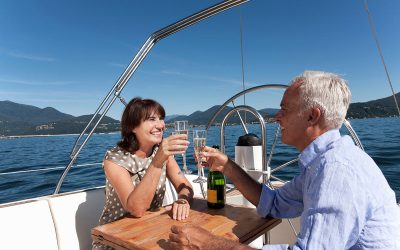 Champagne is widely recognised as the ultimate celebratory drink. Here are a few reasons why:...
read more